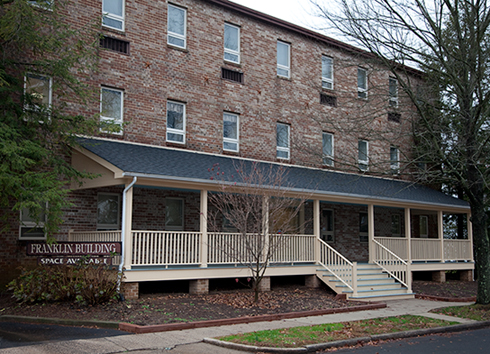 CenterPoint - Suite 303,
16 N. Franklin Street
Doylestown, PA 18901 215-340-0525
Centerpoint is in the Franklin Building on N. Franklin Street in Doylestown, off of West State Street and across from Planet Smoothy (in background of picture). The building is next to the Univest Bank.

For driving directions from your location, visit mapquest.

A parking lot in the rear of the building is accessible from Wood Street. There is also parking on the side streets. You can take either the stairways or an elevator to the third floor.

The first map below shows the location of Doylestown in Bucks County. The map below it shows the location of the Franklin Building in Doylestown.